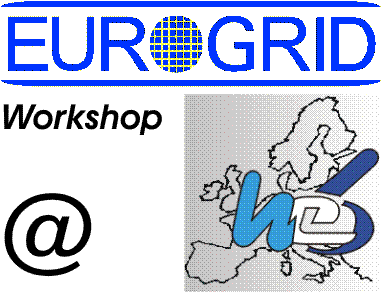 ---
The first EUROGRID Workshop will be held prior to the Euroweb 2002 Conference at St Anne's College Oxford, UK, December 16, 2002.
The Euroweb 2002 Conference with the conference theme
The Web and the GRID: from e-science to e-business
will take place on December 17-18, 2002.
The workshop will be public and is open to all Euroweb 2002 participants. The recent results of the EUROGRID project will be presented.

---
[email protected]
14-Oktober-2002
URL: <http://www.eurogrid.org/euroweb2002/index.html>